I need your help.
Yet, I'm not very good at asking for help.
In fact, most of the time occasionally, when people do try to help me, I may go as far as to take offense.
I know this is an issue, but my problem is that I want to believe that I can do it all.
When in reality…
I can't.
And I know that I can't. I just don't always want to admit it.
And lately…
I have needed a lot of help.
What I Do
Maybe I should have instead titled the subhead above: What I don't do…
I don't clean the house as much as I should.
I don't make dinner as much as I should.
And I definitely don't sleep in.
In order to pursue things that I want to do, these are things I have given up on for the moment.
I love being a mother and I love being creative.
I used to feel like I had to choose between the two of them. Yet I've begun to realize (for me personally) that I am a much better mother when I allow myself to be creative, and I am much better at being creative, when I give myself time to "work out" my creative muscles.
So to expand these creative muscles and focus on parenting, I don't just blog here at On-the-Go Momma, teach graphic design to college students and act as a chauffeur to my children in order to drive them to the ridiculous amounts of activities they participate in. I also work part time from my home office for the National Association of Mothers' Centers (NAMC) – a non profit organization that strives to honor what we do as parents and works at helping moms everywhere see that their contribution as a mother is valued.
Ultimately, through the NAMC, I've found a way I could pursue all my passions simultaneously. Except in doing all this, it also requires that I better learn how to ask for help doing the things I can't always prioritize (like cleaning, cooking, and sleeping!).
What I do – Take two
What do I do for the NAMC?
I coordinate and write a weekly blog article for Mothers Central – the NAMC parenting blog. (I put a lot of heart and soul into these posts… if you haven't read any of my blog posts there you can find a list of my favorites here, or visit the blog directly.)


~



I also help to coordinate and support other local Mothers' Center leaders throughout the nation. The NAMC has physical "Mothers' Centers" which act as parenting groups that help provide parents with support, camaraderie and family activities. Before I was an NAMC staff member I was – and still am – a member of my local Mothers Center.
Yet the NAMC is much bigger then just individual centers.
The NAMC strives to teach empathy and provide resources for families, work life, postpartum and so much more. They also advocate for parents' and caregivers' rights. I feel incredibly fortunate to be able to do this rewarding job and to work for an organization that values and prioritizes parenting and motherhood.
Being a local center member and a staff member for the NAMC has taught me many things throughout the years. But the most important thing it continues to teach me is:
That asking for help as a mother – is Okay. Period.
My plea for help.
On Saturday, May 5th, 2012 the NAMC will be holding their 3rd Annual Mile for Mothers' Walk on the Long Beach Boardwalk in New York to help support their 35-year-old non-profit organization. If you live in the Long Beach, New York area you can physically support their cause by joining the walk.
But I live in Ohio, and (like most of my readers) I can't physically be there, yet I still want to help. So, I am breaking out of my comfort zone by asking for your help.
I've decided to start a virtual Mile for Mothers walk team. By choosing to donate as little or as much as you financially can, you can help support the NAMC and also help us to support mothers' journeys everywhere – wherever their walk through motherhood takes them.
What's more, if you chose to make a donation all donations are tax deductible and any donation over $35 automatically makes you eligible for a year membership to the NAMC – which comes with a lot of tangible benefits!
~
Asking for help, is not something I am good at. Yet, if there is one thing I have learned as a parent, a creative individual and as a staff member with the National Association of Mother Centers, sometimes…
You just have to suck it up and ask.
I may not be very good at cleaning the house, cooking for my family, or sleeping in… but I am pretty good at being a mother and also at knowing my own needs and not ignoring them. Because there are times when we all…
Just. Need. Help.
Can you help?
Comment and Consider Donating: How do you ask for help? Do you find it as challenging as I do sometimes? I would love your support financially, yet I would also appreciate your support in the form of a comment.
Today I am linking up with another great supporter of Women: Just Be Enough.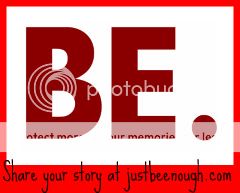 Just.Be.Enough. has a mission to empower, inspire, and remind women, parents
and children that the time has come to celebrate ourselves.