Fifteen there's still time for you
Time to buy and time to choose
Hey fifteen, there's never a wish better than this
When you only got hundred years to live
Five For Fighting – 100 Years
~
My children are obsessed with our family calendar.
To be fair, it's a trait they've learned from their parents.
(NOTE TO SELF: Kids observe and absorb our day-to-day actions way more than initially anticipated.)
My husband and I have always had busy lives – before and after children.
However, when our third child was born our lives became noticeably busier – almost as if an imaginary light switch was turned on spotlighting how active and hectic our days really were.
Thus, the birth of our third child also began the life of our family's electronically synced, color coated calendar (which if lost, can become a MAJOR family crisis).
What's more, in order to ensure we don't miss any upcoming event or *gasp!* have a calendar conflict, we also visually display our current week's schedule on a dry erase board.
And it is this dry erase calendar, situated in the center of our household,
that my kids are obsessed with.
I knew after having 3 children that my husband and I would be outnumbered. What I hadn't thoroughly thought through was how much it would also increase the number of:
Activities we're required to be at
Birthday presents needing bought, and
Loads of laundry to be done (due to excessive daily outfit changing)
So this past Friday morning I let out an enthusiastic sigh of relief knowing that our current summer activities were "kaput," and we had no plans until evening (which – FYI – according to our dry-erase and syncing calendars was double booked).
Casually sipping my coffee, I fought the urge to begin another load of laundry.
I thought of all the housework I could do.
I remembered the flowers needing watered, the basement requiring vacuumed, and the pantry screaming for reorganization.
Consequently, I realize something profound about myself:
I have a hard time relaxing.
I slowly turned to look at the calendar, knowing at any moment the kids would wake and come sliding down the stairs to glance through it's contents (a morning ritual),
and I felt the urge to write the word:
N – O – T – H – I – N – G
across Friday morning, simply to give me us permission to sit and do nothing.
With each day that flashes by, more and more I recognize the importance of the "random day filled with nothing." A day to watch my children's mystified expression when they look at a blank calendar and occasionally whine: "Mom, I'm bored!"
Because (what they don't get is) they have the rest of their lives to be busy
AND
Honestly, I don't remember the last time I declared, "I'm bored!"
Leave a Comment: Do you ever miss boredom?

If you don't see the video preview click here.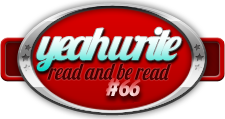 This week I'm linking up with Yeah Write,
who's hosting a seven-week summer crash course on writing.